South Central's "Carte Blanche" Debuts With "Death Row" Freestyle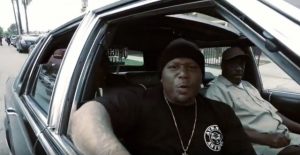 We've got some new West Coast heat right here on DubCNN for you! South Central Los Angeles artist Carte Blanche (first name pronounced Kar-tey) is setting off his debut with a bang as he takes it back to the days of Death Row Records with a concept similar to Ice Cube's Jackin 4 Beats.
As he takes you over the beats to Death Row classics such as "Can't C Me," "Deep Cover," "Nuthin' But A G Thang," "Afro Puffs," and "Upside Ya Head", Carte Blanche drops that hard gangsta flow which has been long missing from today's generation of hip-hop. Press play as Carte packs a powerful lyrical punch, straight West Coast style!
Powered by WPeMatico